Free chemical storage surveys
Chemstore, the hazardous materials experts, are currently offering free, no-obligation chemical storage surveys throughout the UK.
Ensure your chemical storage arrangements are compliant with latest health & safety regulations; book a survey with your local chemical storage expert today and get your site in order for 2020.
Questions answered during a chemical storage survey include:
1. Where should chemicals be stored?
2. What is the requirement for storing chemicals?
3. What are the requirements for safe chemical storage?
3. Which hazardous substances should be stored separately?
Call the Chemstore team and book you free survey today. Tel: 020 8704 1807
Sentence after teenage apprentice overcome by chemicals
An alloy wheel refurbishment company has been sentenced after a 16-year-old apprentice worker was overcome by vapours from a chemical used in the stripping and cleaning of alloy wheels.
South Tyneside Magistrates' Court heard how, on 12 December 2017, the employee of Wheelnut Ltd, entered an area of the company's former premises in Swalwell, Newcastle upon Tyne, known as the "acid room". The employee entered the room to retrieve alloy wheels from one of three barrels of a chemical substance containing Dichloromethane (DCM), Methanol and Hydrofluoric Acid used in the stripping process. He was subsequently found by a colleague slumped unconscious over a barrel.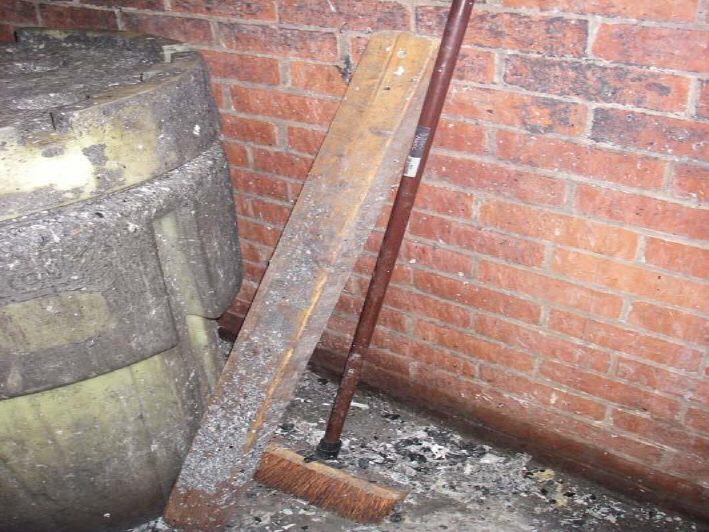 An investigation by the Health and Safety Executive (HSE) found a risk assessment for the chemical wheel stripping process was not suitable or sufficient. Appropriate control measures should have included suitable exhaust ventilation in the room as well as respiratory protective equipment (RPE) for the employees. RPE was provided but it was not maintained in an efficient or effective state. Several parts of it were damaged and the air feed to it from the compressor was not filtered correctly. The investigation found that on this occasion, and previously, the employee was not wearing the RPE when he entered the room. Employees were not provided with suitable and sufficient information, instruction, and training with regards to the risks involved with using the chemicals, particularly the risks involved with using DCM.
Wheelnut Ltd of Whickham Bank, Swalwell, Newcastle upon pleaded guilty to breaching Section 2(1) of the Health and Safety at Work etc Act 1974. The company was fined £32,000 and ordered to pay full costs of £1718.50.
Speaking after the hearing, HSE inspector Joy Craighead said: "A young worker suffered a potentially serious injury. Breathing in DCM vapour can produce narcotic effects and, at high concentrations, unconsciousness and death. In this instance, the boy made a full recovery, but it could have easily resulted in his death."
Commenting on the sentencing, Mike Brodie, Chemstore UK Managing Director said: "A storage arrangement with suitable extraction could have prevented this incident from happening. It is easy to underestimate the dangers of gases and vapours given off by chemicals because they can be odourless and vapourless but their effects can be devastating. Thankfully the apprentice in question made a full recovery but the incident is a reminder of the importance of storing hazardous substances correctly."
If you are unsure of your obligations in this area, contact Chemstore today for a free site assessment.
You may also be interested in our free corrosives storage checklist.
Key Tips for Hazard Classification & Identification
Chemstore has over 21 years' experience in area classification & the safe storage of hazardous chemicals in the workplace.
On a daily basis our team receive enquiries and questions from our clients regarding the best practice to mitigate the risks and how to enable compliance for the storage of hazardous goods in their premises.
In this brief article we want to familiarize you with some key tips to identify hazards and know the risks you take when storing hazardous chemicals in your workplace.
According to the HSE guidance document 'HSG71' the most common cause of incidents in the workplace are:
Lack of awareness of the properties of dangerous substances
Lack of training
Inappropriate storage conditions with respect to the hazards of the substance
SDS Sheets
When receiving dangerous substances to your premises the first document you should consult is the SDS (Safety Data Sheet) sheet for each substance.
The SDS sheet will provide key information for:
Identification of the substance
Hazard Identification
Composition/Information on Ingredients
First Aid Measures
Fire Fighting Measures
Accidental Release Measures
Handling & Storage
Exposure Controls/Personal Protection
Physical & Chemical Properties
Stability & Reactivity
Toxicology Information
Ecological Information
Disposal
Transport
Regulatory Information
Other Information
Please ensure that any goods on your premises are supplied with SDS sheets.
CLP Classification System
European Regulation (EC) No 1272/2008 on classification, labeling and packaging of substances and mixtures came into force on 20 January 2009 in all EU Member States, including the U.K. & Ireland It is known by its abbreviated form, 'the CLP Regulation' or just plain 'CLP'.
From the 01st June 2015 compliance with the CLP regulations will be mandatory in all EU member states.
The CLP labelling system was developed to provide striking labeling on goods that works as a clear indication to any personnel who work with dangerous goods in the workplace. The CLP classification labels is something that all your employees should be fully competent with.
Chemstore have provided information below on the notable CLP labels:
1. Explosive

 

2. Compressed Gases

 

3. Flammable Substance

4. Caution

5. Toxic Substance

6. Corrosive Substance 

7. Health Hazard 

8. Oxodizing Substance 

9. Hazardous to the Aquatic Environment

 
For any queries you have on hazard identification and storing dangerous goods in the workplace, contact any member of the Chemstore team today.
Safety Corner: Storage within the Work Area
In an ideal situation, all flammable materials would be stored away from work areas and out of harm's way. However, in the run of day to day operations, this is normally impractical. This is where our asecos safety cabinets excel at providing safe storage for hazardous and flammable materials which can be easily accessed within the work area. This allows for maximum efficiency, without compromising safety.
Learn more about our asecos Safety Storage Cabinets HERE, or for more information, phone now on 0208 704 1807 or email sales@chemstore.co.uk
Our Asecos Safety Cabinets are designed to do the following:
Provide the highest degree of safety for employees and the environment
Provide maximum possible safety for your investment
Guarantee the highest degree of fire protection available today
Prevent explosions
Prevent the spreading of an existing fire
Provide sufficient time for employees to safely exit the building and for fire fighters to rescue people and extinguish the fire
The cabinets offer the following advantages in terms of efficiency:
Minimizing internal transport of hazardous material from the storage room to the workplace
All hazardous materials for the daily use can be stored safely directly at the workplace
Efficient use of working time as there is no need to go long ways every day just to bring flammables in and out from the central storage room
Fast access to the bottles and containers as they are clearly arranged
Maximum user safety
The following are essential for safe usage:
Just the minimum quantities which are needed for a certain job are in use at the workplace. All other hazardous materials are stored safely in the fire resistant cabinet.
Maximum fire protection due to the centralized storage of all flammables at the workplace in a fire resistant safety storage cabinet (Type 90 – EN 14470-1).
Explosive atmospheres are avoided when hazardous material is stored in safety storage cabinets which are technically ventilated.
Learn more about our asecos Safety Storage Cabinets HERE, or for more information, phone now on 0208 704 1807 or email sales@chemstore.co.uk
Transfer of Highly Flammable Material
Following numerous incidents in both Ireland and the UK a solvent company have been prosecuted following an unsafe decanting operation that led to a large fire which completely engulfed its premises.
Workers were transferring highly flammable materials from a bulk container into a smaller vessel. They were filling the drum using a pipe from the container but the pipe was too short. This meant dropping the material from the pipe into the drum which is known as "Splash Filling". This process is known to generate static electricity which is a potential ignition source.
The flash point of the material being dispensed is just 4°C so when the incident occurred on a hot summers day there would have been a flammable vapour over its surface.
The build up of static electricity within the drum is thought to have ignited the vapour and sparked a fire which spread to a number of other drums containing flammable & solvent material in the area. Some of these drums exploded.
There were a number of employees in the area at the time of the incident but all managed to escape following an Emergency Drill call from a supervisor present. The emergency services were called and on there arrival the blaze was described as an "Inferno".
An investigation into the incident found that the splash fill method used was inappropriate and posed a clear risk that wasn't properly assessed. Employee safety was also compromised by the fact the pipe used was not earthed and the incorrect PPE was being worn.
Following the hearing the inspector said "Companies working with dangerous substances must take extreme care at all times and in all aspects of their operations. That clearly didn't happen on this occasion and it could have had far-reaching consequences."
Chemstore offer a Free Site Survey to assess the onsite dangers in both dispensing and storage of flammable materials. We will report our findings and recommend the correct process and storage which includes Emergency Spill Response, Eearthing and Storage of Flammable & Solvent materials.
The Importance of the Safety Data Sheet
Safety data sheets are the main tool for ensuring that manufacturers and importers communicate enough information along the supply chain to allow safe use of their substances and mixtures.
Safety data sheets include information about the properties of the substance, its hazards and instructions for handling, disposal and transport and also first-aid, fire-fighting and exposure control measures.
Chemical Storage Is A Matter Of Safety And Common Sense
There are many work situations where chemicals are routinely relied upon to get the job done. But just as important as the safe handling of these chemicals, is their safe storage. If not stored properly, chemicals can cause a fire, explosion or personal injury.
Awhile back a Chemical explosion in a distillery in Oldbury near Birmingham caused extensive damage, razing the factory to the ground, and resulted in massive collateral damage to surrounding properties. Storage and transfer of chemicals is seen to be a major contributing factor to this industrial accident which resulted in major financial losses to the company involved, but more importantly an enormous risk to the safety of employees and people in the vicinity of the building.
The consequences of Chemical explosions, fires and spills due to improper storage have the potential to be devastating for any company. Chemstore are experts in the manufacture and supply of Chemical storage units with the ability to produce bunded stores catering for volumes ranging from 10 Litres to 20,000 litres.
We manufacture chemical storage compounds for much larger requirements; in fact, we can tailor any chemical storage unit to match the needs of our clients Why not avail of our Free Site Survey to ensure your company is compliant with current EPA regulations and legislation. Our highly experienced team will access your current chemical storage procedures and make recommendations as to how you can improve the safety of your facility. So why not contact us today and arrange a site visit, or speak to one of experienced sales team for advice to improve your chemical storage needs.
Ireland: sales@chemstore.ie Phone: 061 327792
UK: sales@chemstore.co.uk Phone: 208 704 1807